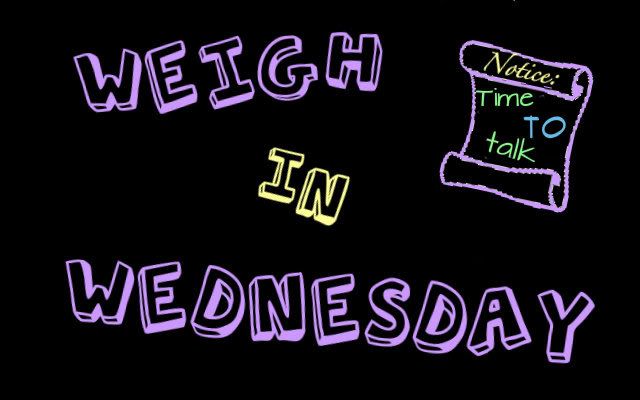 Weight in Wednesday is a new meme started over at
Epilogue
. It presents us with two options about which we, wait for it, weigh in.
This week we've got
Fiction vs. Nonfiction
I'm a fiction girl all the way. Nonfiction has its uses and research would be impossible without it. But when I read I want to be taken away from our delightful world. I want to immerse myself in the creativity of someone else. I find fiction gives us a way to connect with people that nonfiction is never quite able to pull off. Fiction always seems to have so much more humanity in it than nonfiction.
What do you think? Fiction or Non?
-A.M.Y-A