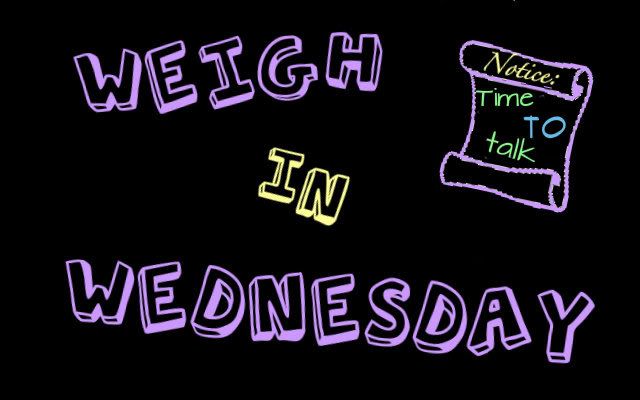 Weigh in Wednesday is a new meme started over at
Epilogue
. It presents us with two options about which we, wait for it, weigh in.
This week: E-Book vs. Print Book
Call me a traditionalist but I'm a print book all the way type of girl. Admittedly I haven't read a whole book in e-book. I love ink and paper, the smell, the weight, the sound of the pages brushing, the whole bit. It's a thing. It feels more personal to me somehow. If I traveled a lot it might be one thing but I don't so I have no real need for an e-reader. I think part of my ink and paper love for books comes from how much on computer writing I do. After a little while it starts to hurt eyes. Writing for long term on a screen is enough. Doing all of my reading on one as well would be too much.
How about you ducks? Paper or digital?
-A.M.Y-A