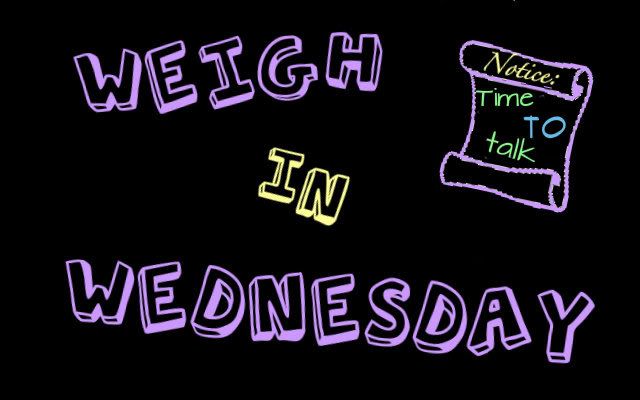 Weigh in Wednesday is a new meme started over at
Epilogue
. It presents us with two options about which we, wait for it, weigh in.
This Week: Action Adventure vs. Romance (if there's only one)
Generally speaking, I'm a characters kind of girl. One of the first things I mention when talking about a book is the protagonist. Romance books usually focus a little more on the characters and Action Adventure on the plot. When Action Adventure does take the time to explore characters it usually looks at character traits I find more interesting than Romance. So, I'm going to have to go with Action Adventure.
There's nothing wrong with Romance but there has to be a good plot, a fun plot. I want to read something that has me waiting to see what happens. That's not to say I don't like romance or like a good non-thought book sometimes, I do. There has to be a balance between the two, ideally. But I'd rather read a good Action Adventure with no Romance than a Romance with no Action or Adventure.
Action Adventure it is for me.
What about you, ducks? Swooning or Fighting?
-A.M.Y-A