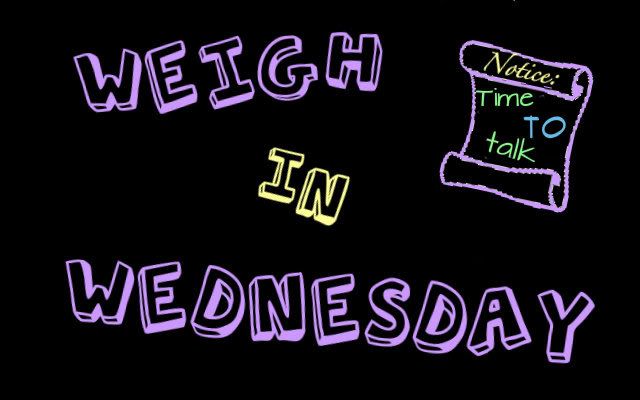 Weigh in Wednesday is a new meme started over at
Epilogue
. It presents us with two options about which we, wait for it, weigh in.

This Week: Reading one book at a time vs. Reading Multiple.
I am totally and completely a one book type of girl. I always struggled in school to read so many different books from different classes. I like being able to devote myself to one story completely. It's more fun for me and I feel like it's a little more fair to be able to give a book my full attention. That being said the only exception I make it for manga or graphic novels. I don't mind sitting down and reading all of one in one sitting but I can't read them over time while reading a book over time.
One book at a time for me.
What about you guys? Can you juggle multiple books? Are you a one book type?
-A.M.Y-A