I'm going to be gone all day tomorrow so you can just have this now.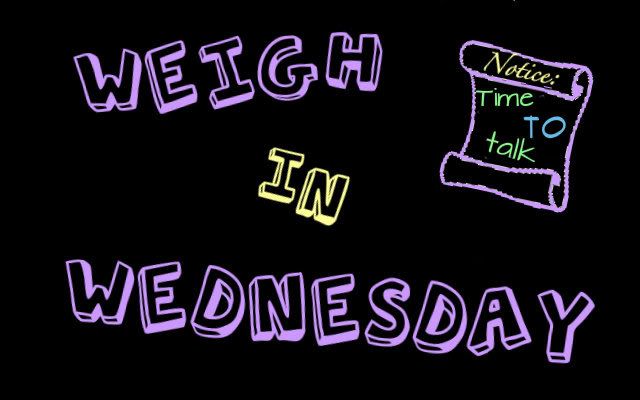 Weigh in Wednesday is a new meme started over at
Epilogue
. It presents us with two options about which we, wait for it, weigh in.
This Week: Peeta Vs. Gale
For half a second let's be serious and admit that my favorite
Hunger Games
guy is Finnick. I think we all know this by now. But Finnick is not an option, sadly.
Between the two, I go with Peeta. There's nothing wrong with Gale as a character. There were definitely times that I felt for him and even liked him. But I knew reading them that Gale would have been perfect for Pre-games Katniss. Once she went into the games he lost her. He could never really understand the damage that that experience had done. I also think that Suzanne Collins sums it up perfectly in the dandelion quote at the end of
Mockingjay.
I adore Peeta. He's has this steady, innocent charm that I find appealing. But at the same time he's not totally pure. He gets angry and kills when he has to, even if he's not okay with it. I think he fully understands the Capitol's game long before anyone else (of his age) gets it. He understands Katniss in a way that so few people do. Where Gale, I think sees her almost purely as a survivalist, Peeta sees the warmth in her. They're a perfect damaged pair.
I'm not sure if we were talking general characters or who is better for Katniss but I'm Peeta for both.
And you, ducks?
-A.M.Y-A