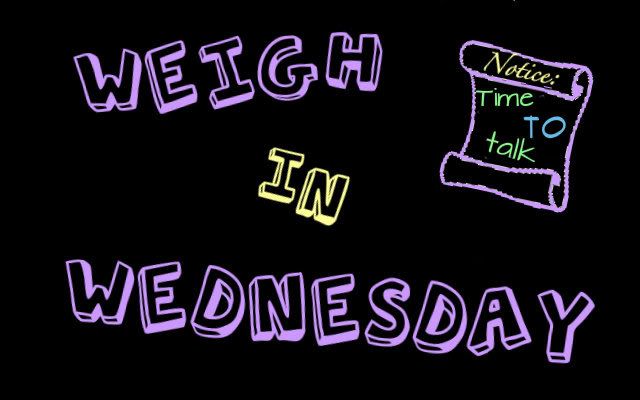 Weigh in Wednesday is a meme started over at
Epilogue
. It presents us with two options about which we, wait for it, weigh in.
This Week: Light backgrounds vs. Dark backgrounds
I don't have much of an opinion on this. Either of them work, really. I big factor is of course, the font. I think super decorative fonts tend to look better on a light background. They're a bit easier to read.
I do think to have a light background on a post you have to have something going on in the background, a busier or brighter one. I have no issues with simple dark designs but if you're going for light you need to balance it out, otherwise the overwhelming whiteness is distracting.
I think a lot goes into something like this, as odd as that sounds. I think it has to balance.
So, I guess I'm not partial. A wishy-washy kind of girl, maybe?

What about you?

-A.M.Y-A