First, yes I am alive. I moved from Cleveland to Boston on Monday so the last week or so has been insanely busy. I'm back. I think. I'm still settling and such but we'll see how things go.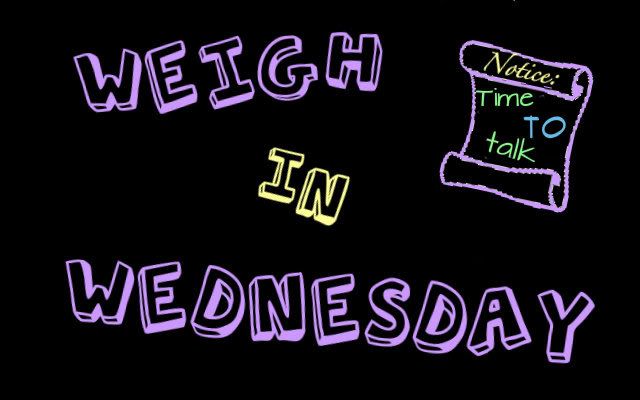 Weigh in Wednesday is a meme started over at
Epilogue
. It presents us with two options about which we, wait for it, weigh in.
This Week: Reading a Book vs. Listening to an Audio Book
I like audio books. I used to make caramel as part of my job. That involved two hours of standing and stirring so I used to listen to audio books. The Wolves of Mercy Falls has wonderful audio books. The Zombies vs. Unicorns audio book is also awesome. However, I don't listen to audio books that I haven't already read. I know that sounds ridiculous when they should afford me the chance to read even more books but I used to get interrupted frequently by people talking and would miss things. So I always went with a book I'd already read. It was cool to get a different sense of things I'd read previously. It's easier to pick up on some sarcasm and such that way.
That whole paragraph being said, I prefer reading. There's nothing like reading. I always want my first experience with a book to be with a page. There's something more intimate about it. I feel as if I give it my full attention because I'm not doing other things at the same time. And I feel like the author deserves that, at least.
So, I'm a reader first and foremost.
Until later, my ducks. I'm working on some stuff so we'll see how it goes. I'd also like to explore Boston a little since I've never been here and will be living here for at least a year.
-A.M.Y-A