Note: This is my first attempt at scheduling a post. Sorry if it ends up posted at a weird time.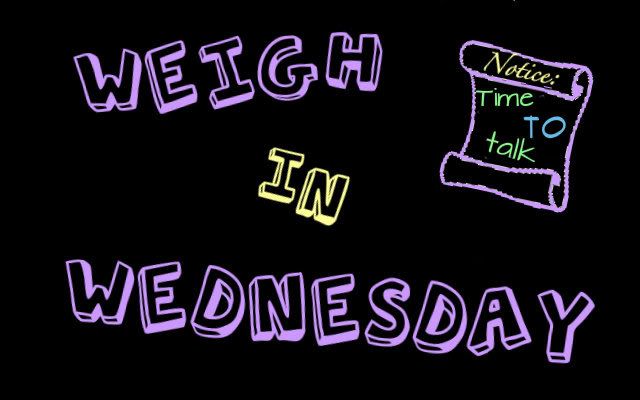 Weigh in Wednesday is a new meme started over at
Epilogue
. It presents us with two options about which we, wait for it, weigh in.
Sorry, again, for being so M.I.A.

This week: Poetry vs. Prose
It's taken me quite a while to develop an affection for poetry. I was never overly fond of the poems I was taught in school nor the way they were taught. I think I just had too many teachers telling me what they meant or telling me what I thought wasn't right. I don't think poetry should be like that. It wasn't really until I started reading prose books that made use of poetry in various ways that I started to appreciate my own interpretations, rather than thinking I couldn't be right.
That being said, I do have an appreciate of poetry (enough of one that it features prominently in the novel I'm working on) it will never replace prose in my affections. There's something so enveloping about prose that I just don't get with poetry. Poetry is usually more about moments to me than an over all story. It was prose that allowed me to develop my own appreciation for poetry. There is a lot to writing a poem but, in my opinion, there's a fullness to prose that poetry lacks. Almost like there are more elements to prose than poetry.
So, prose. Prose, all the way.
And you my ducks? Are you a poetry person? A prose type?
-A.M.Y-A